Sunrise Poultry Farms, Sileby, Leicestershire
Multiple Systems ranging in size from 30 kW down to 18 kW
Salop energy was approached in July to install multiple photovoltaic systems for the renowned free range egg producer Sunrise Poultry Farms Ltd, the clause was to set to work and commission these systems before the August 1st 2012 deadline enabling our client to secure a more favourable return on investment.
The process involved Salop Energy Commercial obtaining structural reports on the poultry buildings to assess whether or not snow loading and wind lift calculations were satisfactory.
Energy performance certificates were also required to be undertaken, as under the new FIT's tariff regime an 'EPC' is now required to ensure photovoltaic systems are only fitted to efficient buildings and dwellings.
Approval to connect the systems to national grid was also required in the form of G 59 grid network applications.
Once all these issues were dealt with, our experienced team of solar roofers and PV technicians undertook all four projects in just a couple of weeks.
The systems will be monitored and managed by using both GPS and wireless Bluetooth technology; alerts are automatically sent by email to Salop Energy Commercial flagging up periodic maintenance requirements such as cleaning the modules or in the event of system failure.
Our client can access and monitor his systems from anywhere in the world via the internet, and now has complete control and peace of mind over his investment.
Director of Sunrise Poultry Farms Ltd Phillip Crawley commented "One of the challenges facing free range egg producers such as ourselves these days is the escalating costs and upward trends of electricity bills, poultry buildings use an awful lot of electricity all year round in order to condition the ambient temperature for the birds.
"In the summer we have to keep the birds cool and in the winter we need to keep them warm, by installing the solar photovoltaic systems we will now be able to consume practically all the power the solar modules produce during daylight hours and as such significantly reduce our utility bills."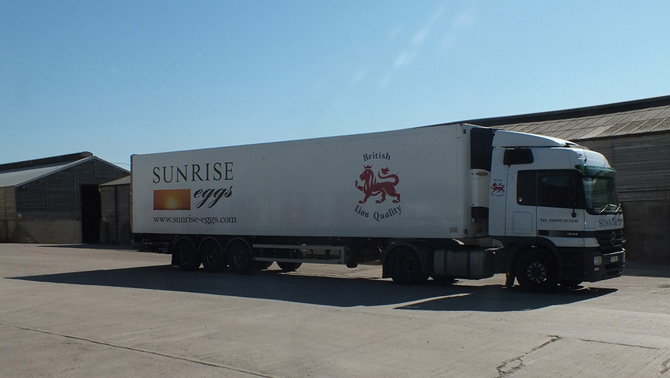 Sunrise eggs Ltd also have a very strict environmental policy and by implementing the solar PV scheme we feel we have now contributed to this very important element of the business.
---