SMA Inverters
SMA is the world's leading manufacturer of Solar PV Inverters. Renowned for their reliability and typical German build quality, SMA is without question always our number one choice.
Our field engineers and technical team regularly attend training seminars at SMA's headquarters. This means that Salop Energy Commercial provides an outstanding technical knowledge and back up service for all SMA products.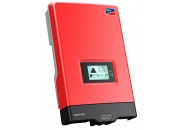 SMA HF Series - SUNNY BOY 2000HF / 2500HF / 3000HF
This is the new generation of galvanically isolated inverters – packed full of the latest SMA technology, the Sunny Boy HF Series provides the highest yields for transformer inverters of this performance class.


Download SMA HF Series PDF
(298.5KB)
See more ▶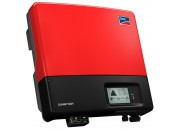 The SUNNY BOY 3000TL, 4000TL, 5000TL
Leading-edge technology meets user convenience. Whether grid-connected or off-grid, on a kilowatt or megawatt scale – for almost thirty years we have been developing and manufacturing solar inverters which are used in PV plants and solar power stations worldwide with a total installed overall power amounting to over three gigawatts.


Download SMA Sunny Boy PDF
(1.7MB)
See more ▶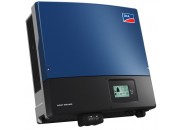 Sunny Tripower - 8000TL / 10000TL / 12000TL / 15000TL / 17000TL
Full of pioneering technology: highly flexible plant design with the three-phase Sunny Tripower inverter.

Download Sunny Tripower PDF
(532.7KB)
See more ▶